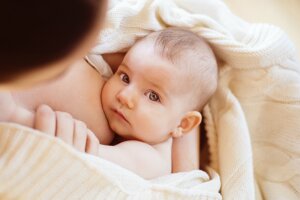 From Newsweek:
A woman breastfeeding her 10-month-old baby at a public swimming pool in Texas was allegedly ordered by a lifeguard and then a manager to stop and then leave. The mother said when she didn't immediately vacate the premises, the manager called the police.
Misty Daugereaux of Texas City was nursing her son, Maxx, at the Nessler Family Aquatic Center on Sunday afternoon.
"I had a small slit in my top, so I slid it over so he could nurse," Daugereaux told KHOU.
She said a lifeguard told her that since it was a public pool, she must stop feeding her son. Daugereaux posted about her experience on Facebook.
"Then the manager told me I had to cover up, follow the rules or leave," Daugereaux wrote.
She didn't immediately leave, and that's when Daugereaux said the police were called to force her out of the park.
Read More