Lifeguard training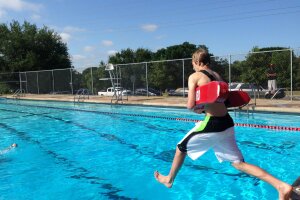 As reported earlier by Aquatics International, the lifeguard shortage has followed us into yet another year. But aquatics centers around the country have taken the bull by the horns, finding new and innovative ways to find and attract lifeguards – some of whom, hopefully, will return for multiple summers.
The Rochester, N.Y. YMCA falls under that category. This summer, it is offering free lifeguard certification courses to citizens who meet certain skill and fitness requirements – no strings attached. Where some organizations will foot the bill to train those who have committed to lifeguarding for them, this Y is offering the instruction as a way to discover new talent for its nine local facilities. It particularly wants to find help for the off-season, when students have returned to school and can't mind the pool.
Fortunately, the local press helped get the word out.
As an added benefit, hopefully the training will increase lifeguard availability throughout the area.
Read More