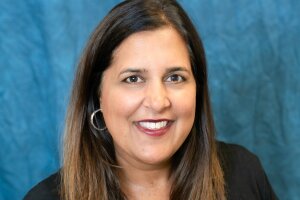 If there's been a more anticipated industry hire in recent memory, it doesn't come to mind.
When it was announced that the Association of Pool & Spa Professionals would merge with the National Swimming Pool Foundation, the industry widely responded in the positive. By and large, professionals believe the unification will bolster the industry's strength and power in providing education and services, as well as dealing with legislation and regulation.
However, a series of questions immediately sprang up. Among the highlights: Where would the resulting new association — the Pool & Hot Tub Alliance — be headquartered? How would redundancies be handled — in education and certifications, in staff and in services? Where does the design/construction group Genesis fit in? And which will it be — NSPF's Certified Pool Operator program or APSP's Professional Pool and Spa Operator?
And how would PHTA sidestep the turf wars that seemed a foregone conclusion, such as the recent rifts in Genesis?
While Interim PHTA President/CEO Lawrence Caniglia got the ball rolling toward merger implementation, the board said it would trust many of the big decisions to the permanent president/CEO.
So who would that be — somebody from the pool/spa industry or a veteran association executive from the outside? The answer came late summer, when PHTA announced the hiring of Sabeena Hickman, a veteran association executive. Though not a pool/spa industry insider, her last job came from a related field, with the National Association of Landscape Professionals, where she oversaw a similar merger.
So she's been to this rodeo before. And, she says, even before overseeing a major association merger, she had developed and sharpened the consensus-building skills that have become so important.
Exec in the making
Hickman has her roots in the Washington, D.C. area, having been born and raised in northern Virginia and spent most of her life there.
As an underclassman at Virginia Tech, she thought she would follow her father's footsteps into engineering. But When it became clear she had a mind for business, she tried accounting before declaring a business management major. Realizing she enjoyed the service industry, she then added a minor in hotel/restaurant management.
"I think it was the people part of it," she says. "In accounting, you're dealing with numbers, but the people on the service side of it really attracted me to the business management track."
She and association management found each other quickly. "I got lucky," she says. "Shortly after graduating and having my first summer of freedom, I stepped into the association world."
First she worked for an association doing administrative-type work. Then she signed on with an association-management firm, helping run a number of organizations as a meeting planner. But the intensive learning came with the next project: She and her mentor would spin off one of the groups so it would run on its own, a process called taking it captive.
In this new context, Hickman had to become a generalist, so she learned about all the skills involved in running an organization — strategic planning, finding office space, hiring and team developing, setting up an IT system, etc.
Bridging gaps
After Hickman spent 12 years with that group, her next major job came as chief operating officer for the National Association of Landscape Professionals, formed by the recent merger of two groups — one for landscape contractors, the other for lawn professionals. Eventually, she was promoted to CEO.
"The integration was something that I was very proud of, in terms of really getting the cultures of both organizations aligned," she says. "It was very similar to what's going on here."
They also dealt with the headquarters question. NALP kept both staffs, though one worked remotely from their homes.
But it was a long process. "It took probably a good year to get fully integrated and get all our processes in place," Hickman says. "Then we embarked on a strategic plan and really delivering programs that the industry wanted."
One decision the group had to work through was its eventual name. After one branding attempt didn't work, the organization regrouped. But it was difficult to build consensus. The individual parties had strong opinions about issues such as whether or not to incorporate the word "lawn" and acknowledge the professionals who specialized in that area. Building consensus on this matter proved one of the toughest challenges during the integration.
"Hearing ... people who have given their heart and soul to the organization who may not have been supportive of the name, was definitely difficult," she says. "We made a decision that not everybody agreed with, but we said, 'Stick with us. We are going to deliver what you've asked for — what the lawn-care folks want, and the design/build firms want.'"
To build as much consensus as possible, she says, the organization assembled a diverse board to glean from a number of different perspectives. Staff also presented plenty of data.
"Everything should be supported by data," she says. "In [the renaming] situation, we did extensive focus groups, surveys and research. You always want your board to be fully informed before making a decision."
It took time, but her team steered the ship in one direction, with all on board and buying into the same strategic plan. In her time with the organization, membership grew 12%, and revenues went from approximately $3 million to $8 million.
Moving forward
Hickman is counting on the same set of skills to help solidify the merger into PHTA.
So far, she's done plenty of traveling to meet with various groups and individuals and gain a number of perspectives. And the organization expects to roll out its programs for integrating education and providing new services.
As for the emotional aspect of the unification, especially some of the territorial issues, it's going to take time, she says.
"The industry needs to trust in the leadership," she says. "[With] some of those turf wars, it's going to take time to build trust. But we're going to gain so much from working together rather than working against one another."