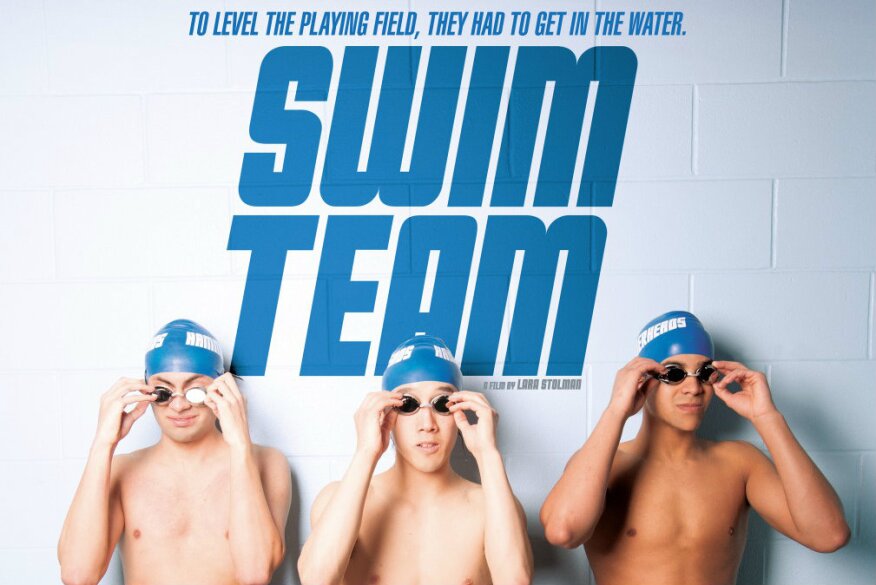 Film director Lara Stolman's documentary "Swim Team" was recently named Best Documentary at the 1st Annual AutFest International Film Festival, an event that celebrates films promoting autism awareness.
The film focuses on three members of the Jersey Hammerheads, a Special Olympics swim team in New Jersey made up of athletes who have all been diagnosed with autism spectrum disorder, and their families: Kelvin Truong, Robert Justino and Michael McQuay, Jr., whose parents, Maria and Michael McQuay, Sr., co-founded the Hammerheads. The cameras follow the athletes as they train and compete in several swim meets leading up to the Summer Games, where they go head-to-head against other special swim teams across the state.
Aquatics International sat down with Stolman to find out more about the story behind the documentary.
What inspired you to create this film?
I met Coach Mike and Maria at a YMCA while I was searching for swimming lessons for my kids. They were training their son Mikey at the time. I was really impressed with his swimming and even more so when they told me he was on the autism spectrum and struggled with a lot of things out of the water. They told me of their plans to start their own team of kids on the spectrum, and their determination to dominate the competition hooked me. I knew then and there that this was a story that had to be told.
What did you hope to achieve by creating this film?
I hoped that the film could introduce people to the diversity of individuals with developmental disabilities--to the talents they can have, the skills they can perfect and the triumphs they can achieve. Most of the kids on the swim team didn't get to participate with peers in regular community settings. They had been segregated and shut out. But on the team, they were given a chance and they rose to the occasion.
Why did you choose to specifically focus on members of a swim team, as opposed to gymnastics, track and field, etc…
Drowning is a leading cause of death for children on the autism spectrum, so swimming is an important skill for families to teach their children.
But there is something about autism and swimming. All the families on the team told me their kids were crazy about the water. They loved the water. And as I have been showing the film around the country and internationally at film festivals I keep meeting people who share their stories of the affinity individuals with autism have for swimming.
Swim Team has racked up plenty of honors. What's the next step for the film?
We are continuing to show "Swim Team" at film festivals in the US and internationally. And we're excited that the documentary will be released in theaters in July and will be on PBS' POV this fall.