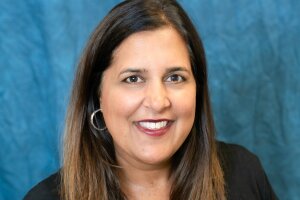 The Pool & Hot Tub Alliance is preparing to roll out a few new benefits and programs, and it has announced a significant staff change.
Jim Mock, who was appointed at PHTA's formation as the interim head of its non-profit foundation arm, will be retiring at the end of the year as his contract with PHTA concludes.
Before the Association of Pool & Spa Professionals unified with the National Swimming Pool Foundation to form PHTA, Mock had served on the NSPF board. As head of the foundation, he oversaw the Genesis program. Mock's involvement with the design/construction education program intensified recently to help fill the void left by the departure of staffer Lauren Stack, former Education Director David Peterson and former Deputy Education Director Bill Drakely, who have since formed the new organization Watershape University.
Effective immediately, oversight of Genesis will be handled by PHTA CEO Sabeena Hickman. She expects to continue in this role throughout 2020 at the least, with the possibility that a new appointment will be made or position created after that.
"It's such an important program that we offer, and ... we're committed to those 1,800 people who've gone through the program," Hickman said. "So I'm going to be very actively engaged in Genesis."
She added: "With [Mock's] departure and the departures of some key people ... we need strong leadership there."
Organizers reported high attendance of Genesis courses in New Orleans at the International Pool | Spa | Patio Expo. Hickman expects the participation to continue, with programs booked at venues such as the upcoming Master Pools Guild spring meeting. "Our winter season looks really strong," she said. "So I think there's still strong optimism with Genesis. So we will look to invest and expand."
In addition, PHTA announced the following changes and new programs that it plans to introduce:
Service/operator certifications: With the merging of APSP and NSPF, each organization brought with it a commercial operator certification program — NSPF's Certified Pool Operator (CPO) and APSP's Professional Pool Service Operator. PHTA will retain both programs in a tiered structure: PPSO is renamed CPO and serves as the entry-level certification for commercial pool operators; NSPF's original CPO now is a higher-level program, renamed CPO Advanced and targeted to pool managers, administrators and professionals looking to recertify.
Insurance program: The organization plans to offer a health insurance plan to its membership. It will be gradually rolled out, beginning in Texas in early 2020 and growing from there.
New chapters: A new chapter recently formed in San Diego and,next year, PHTA expects more to launch in Los Angeles, North Carolina, Minnesota, Las Vegas and Alabama.
More about Pool & Hot Tub Alliance