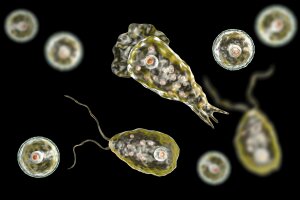 Another man has died after allegedly contracting the brain-eating amoeba at a waterpark.
Eddie Gray, 59, was on a trip with his church at Fantasy Lake Water Park in Hope Mills, N.C. when he contracted Naegleria fowleri, known as the brain-eating amoeba. He died 10 days later.
A manmade lake serves as the anchor for the facility, with water slides built on it and activities taking place in it.
This is at least the second incident in a year. The issue gained national attention in 2018, when a 29-year-old man died from the amoeba after visiting a Texas surf park.
Government officials have turned their attention to the issue of water quality in larger bodies of water such as manmade lakes and surf parks. Florida and Texas are both considering codes to regulate these installations.