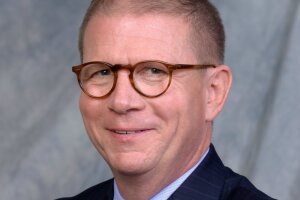 Accesso, a technology provider to leisure and entertainment markets, announced a change in corporate leadership. Steve Brown, current CEO, will step down on April 9, 2018 and Paul Noland, current president and CEO of the International Association of Amusement Parks and Attractions (IAAPA), will take over as his successor.
Paul Noland comes to accesso as an industry veteran, having previously held leadership roles with Walt Disney Parks and Resorts and Marriott International. He has served as president of IAPPA since 2013, playing a role in the international amusement trade association's continued growth. Noland will step down as IAPPA president in order to assume his new role.
"We believe that Paul's unmatched track record, industry knowledge, relationships and passion for excellence make him exactly the right person to lead the next phase of our growth," said Tom Burnet, chairman of accesso.
Noland will be headquartered at accesso's office in Lake Mary, Fla. To ensure a smooth transition, Brown will serve as an advisor to Noland and the accesso board of directors for the remainder of 2018.
"My background across the industry gives me a full sense of the opportunity accesso has before it, and with the combination of outstanding technology and fantastic people already in place, I'm full of excitement about the future," said Noland.
Accesso recently acquired technology companies Ingresso and The Experience Engine (TE2) in 2017. The company supports clients in over 30 countries and more than 1,000 venues.