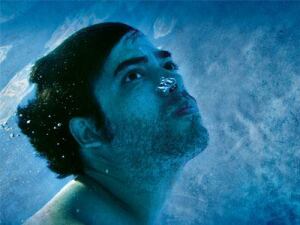 In 2011, aquatics professional Tom Griffiths wrote in a special report for Aquatics International that despite 30 years of focusing his efforts on shallow water blackout prevention, he had "failed miserably."
In that same piece, Griffiths challenged the aquatics industry to take action.
"First and foremost, every swimming pool in America must warn its guests and members that breath-holding in the water is deadly dangerous," he wrote. "Second, we must ban extended breath-holding in pools throughout the country."
Today, his wishes are one step closer to being fulfilled. And this is good news for aquatics.
This summer, New York City will be putting up warning signs at all public pools prohibiting prolonged breath holding, according to a Reuters report published by the Huffington Post.
It joins Santa Barbara, the only other city currently to post warning signs and enforce a ban on the practice.
"Santa Barbara intensified enforcement efforts of its existing ban after the 2014 death of college water polo player Nick Johnson, 19," the report notes. "The city has overhauled lifeguard training and posted bright yellow signs warning against the forbidden behavior."
Shallow-water blackout is when a person swims underwater for an extraordinarily long time to build endurance. In fact, that's just what Bohdan Vitenko and Jonathan Proce, both 21, were were doing July 13, 2011, at Lyons Pool in Tompkinsville, N.Y., on Staten Island while preparing for careers with elite military units, when their lives tragically ended.
"It appears they had been using prolonged underwater breath-holding as part of their training — and that was their fatal mistake,' reported Kendra Kozen in the AI special report "Deathly Shallows."
As a result of the incident, New York City passed the ban with little fanfare in 2013.
However, not everyone supports the effort. According to the Reuters report, critics say it is impossible for lifeguards to detect the dangerous underwater behavior. But in the last year, Santa Barbara lifeguards, who intensified their enforcement efforts after the 2014 death of college water polo player Nick Johnson, stopped the activity twice so far with success.
Prevention is prevention, even if it is challenging. With New York and Santa Barbara leading the way, more municipalities hopefully soon will follow. In the meantime, however, it is essential for aquatics professionals to understand breath holding so they can shape policies at their facilities.
First, read Judith Sperling's risk management piece, "Coming Up for Air," which explains all the terms and how best to deal with the practice. Then implement these four steps to prevention.
How has your facility addressed the issue of shallow water blackout? Let us know in the comments section below.